I'm starting to think having my hard drive melt down — which it didn't, but it's more easily understandable than "corrupted firmware update that cannot be repaired without a wipe and reformat" — is the best thing that's happened to me this year, and it's not because I have a lightning-fast new machine to play with. I'm reintroducing my backed-up data to the new machine slowly, and with careful consideration of each byte. I'm leaving a lot behind, especially in my web browsing.
For every lost bookmark, I'm finding the freedom to turn my back on 10 more, the distractions that helped me turn too many days into a why-didn't-I-get-more-done trainwreck. My "blogs" bookmark folder now holds 12 URLs (and yes, yours is one of them). News is even smaller; for all the proliferation of news sources in recent years, I'm finding fewer and fewer worth reading.
I'm undecided over my beloved Idiots folder, and am considering trashing the whole thing. It was dwindling with maturity, which is to say, the older I get, the less willing I am to read people who bug me, just for the scab-picking pleasure of it. On the other hand, as an occasional creative writer, I find the doors some people leave open in the centers of their foreheads to be absolutely fascinating. The oil spill has Rod Dreher, whose life seems ruled by equal parts fear and superciliousness, worrying like one of those dogs that will eat off its own leg rather than endure a little itching. As naked glimpses at neurosis go, it's hard to top, but is it worth the trouble?
We'll see. I am dropping Lileks, however. Boring. Bossy? Maybe. Sweet Juniper? He's in for sure; anyone who keeps getting better, I want to be there for. But the charge in all of these is to set the bar high. (And rely on RSS for people on the bubble.)
If it keeps me from frittering away the rest of the summer getting pissed off at something some moron said, it's worth every penny: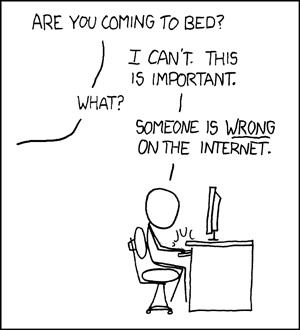 How was your weekend? Mine was fine. Eastern Market early, riding the bike all over, and movie catch-up weekend, in which I took time to watch a few things piling up on the DVR and/or On Demand menus. Watched: "Frozen River," "Cadillac Records," "Lovely and Amazing." Capsule reviews: Excellent, unwatchable, very fine. "Cadillac Records" received uneven reviews at the time, but were generally good, which only goes to show you…something about film critics. I was attracted by the cast; Adrien Brody is one of those actors who could make telephone-book reading interesting, or so I thought. He couldn't save Leonard Chess, alas. Someone who's seen it to the end, tell me: Are the Rolling Stones in any other scenes other than the one where they show up at Chess Records, tell Muddy Waters they named their band after one of his songs, and go jam a little? Alan Lomax blows through the first 10 minutes like a dust eddy, then blows out. People show up, announce their names and a few lines that might as well be subtitled, "I play a small but significant role in the popularization of southern blues in the 1940s, '50s and '60s, but sorry, I can't stay onscreen very long, because Chuck Berry is right behind me."
Here's the problem with biopics: "Behind the Music" did it better, or shorter, anyway. Standard three-act screenplay structure makes every story too predictable. The early years, the meeting of the Significant Other/Manager/Collaborator, the meteoric rise, the betrayal/setback/fall, the epiphany, the comeback. I think projects like this are almost always overpraised, maybe because critics like the music. I certainly did, in "Cadillac Records." Alan didn't, but then, he's got a hate-on for Beyoncé, who is referred to in our house as Bouncy. Once she shows up as Etta James, what had been just barely holding together simply fell apart.
"Frozen River," now — that was something else. Excellent writing, excellent direction, both by the same person, Courtney Hunt. Absolutely nothing about it was anything you'd call "entertaining," and yet, it was a great movie. Go figure. And God bless actors like Melissa Leo, who is unafraid to show her true face to the camera and is, against all odds, beautiful.
And "Lovely & Amazing," now almost a decade old, was, like all of Nicole Holofcener's work, great. I can't wait to see what she does with Laura Lippman's "Every Secret Thing."
A little bloggage before I hop to Monday's mania:
A lovely NYT piece about the artesian wells of central Indiana. A friend with a summer cottage in the U.P. gets his drinking water from a neighbor's spring, and whenever I stayed with him, that was a weekly task — gathering a few gallon-size jugs and filling them. I wonder if it's still flowing. Keeping commercial bottled-water interests out of Michigan has been an environmental crusade for some time now, in part to protect the aquifer, in part because bottled water is the stupidest fucking product since canned frosting.
The found poetry of Sarah Palin:
Great destiny, our destiny!
To be reached by—responsibly!
Developing our natural resources, this land,
Blessed with clean air, water, wildlife, minerals, and:
Oil and gas! It's energy!
Finally, a sad story about a woman who fought the good fight in Detroit, and finally couldn't fight anymore. A story that confirms the value of community policing, and of paying attention to small crimes before the people who commit them graduate to the bigger variety. Unfortunately, the city can't even handle the big crime anymore. As I said: Sad.
Onward to a police-rounds tour via bicycle. Because my hair still looks good this morning, and needs a case of helmet head. Hope the week ahead is a good one for all.