I had to make a quick trip to Columbus Wednesday. (Brother in hospital, not immediately life-threatening, a couple of complications to iron out, no further comment.)
The complications ironed out early, so I thought I'd kill an hour revisiting my old neighborhoods before heading home, particularly the house I grew up in. I don't have any of my own photos of it, but that's why Google Street View and Zillow exist. This is how I remember it: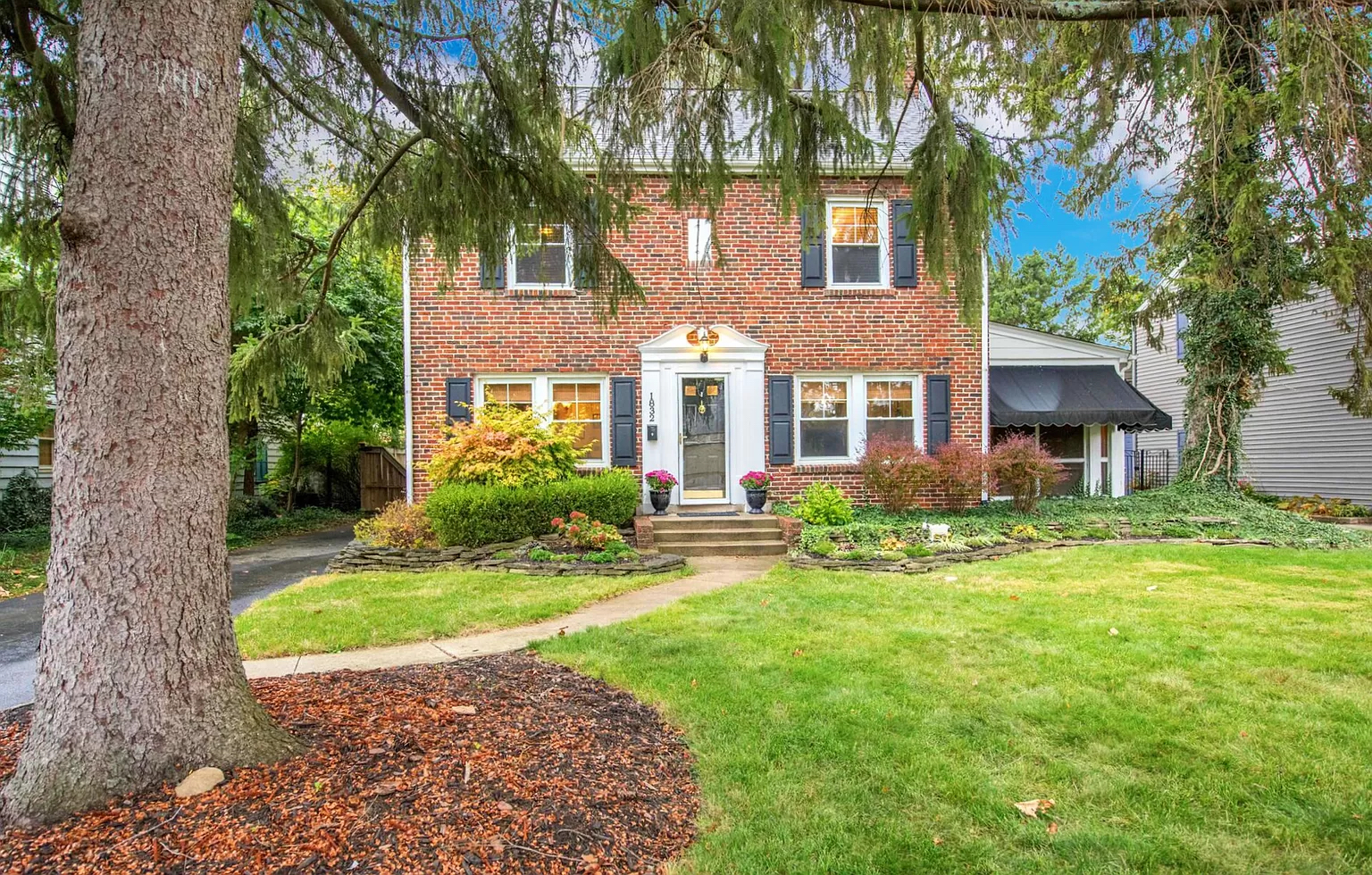 Very idealized photo, admittedly — color-corrected, mostly, maybe a little bit of wide-angle lens trickery. But it's essentially the house I lived in, with three tall firs in the yard, and a screened porch on the east side. It was always a big deal when the porch opened for the season; Columbus Tent & Awning would come and erect the stored awnings, we'd sweep the winter's dust, put the furniture out and spend summer evenings there, avoiding the mosquitos but enjoying the breeze. My dad would watch baseball games there. It had a tatami-type mat on the cement floor. Nice.
My parents sold in 1995 for about $160,000, maybe, as I recall.
A few years later, this, via Google Street View:
RIP, screened porch. I guess it couldn't last in today's MOAR SPAAAAAACE housing market. Maybe it became someone's home office, or a play room, or something. The tradeoff? They added back that window on the second floor, assuming there was one at some time; it always puzzled me. That weird painted patch was basically right on the wall between the two front bedrooms. And I approve of the new frame for the front door. So I can live with that.
This was yesterday:
I have to think — I desperately think — this is just after the latest renovation, and they still intend to add back the shutters and certainly do something with the landscaping. All three front-yard trees are gone, with one anemic sapling now the sole arboreal occupant of the front yard. But I cannot lie: I kinda hate it. So. Much. Brick. When we moved in there was a lot of climbing English ivy on the house, which my parents tore down for the usual reasons. But this pile could use a little. It could use something, that's for sure.
Now I really miss the porch. And I don't even live there.
By the way, for those wondering about that light standard rising out of the back yard? My childhood home backs up to a middle-school athletic field. Before what was then the "new" high-school got its own gridiron, they played there, and one of my Saturday-morning jobs was cleaning up the trash dropped from the spectator stands into our yard — cups and popcorn boxes, mostly.
The last time it sold, this was a $610,000 house, and with this new work, I'm guessing the next sale price will be much higher. It's the American dream to be priced out of the neighborhood your parents managed on two modest incomes.
And if you'd like to host me on your psychiatric couch, here's the house I live in now:
Yeah, kinda familiar-looking, ain'a?
The apartment I lived in after moving out of my parents' place, a four-flat in which the other second-floor resident was our own Jeff Borden, still looks exactly the same. So there's continuity in the world.
The weekend awaits, and I need a shower. So I'm gonna take one.